Heat pumps as an effective contribution to climate protection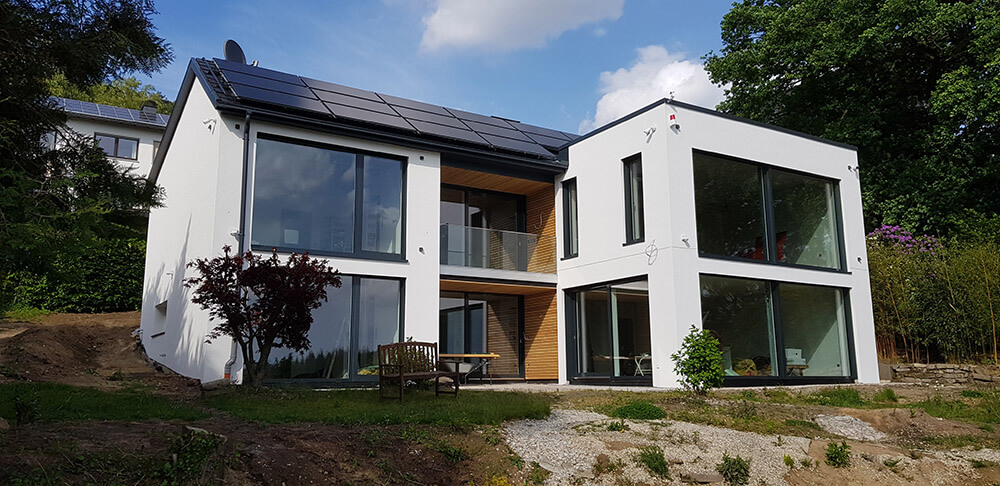 Heat pump as an important component of climate-protecting buildings.
To make heat pumps a strong player in achieving climate protection targets in existing buildings, there are high requirements for planning, installation and operation. The heat pump is an important component of the building and must be coordinated with building insulation, heat distribution and renewable energy use.
Climate-positive buildings limit CO2 emissions for heating and hot water to a maximum of 5 kg CO2 per m² of living space and year. Climate-positive buildings avoid emissions altogether. Only by combining low electricity consumption with renewable energy does the heat pump make a valid contribution to climate protection.
Quality assurance important for national climate protection targets.
Overall, emissions from German residential buildings are to be reduced from the current level of around 120 million t/a to 70 million t/a in 2030. Heat pumps can only play a successful and affordable key role here if they operate efficiently and do not waste valuable electricity from renewable energy. Quality assurance is essential here, because without it there is a risk of 4 million tons of additional CO2 emissions per year in Germany in 2030.
By the way: to determine and reduce your total CO2 footprint and live climate-neutral, you can use the CO2-Avatar app of the sustainable data platform. The data from the WP-cockpit app will be automatically available to users in the CO2-Avatar in the future. In the beta version, two separate logins are still necessary.